keyboard_arrow_down
keyboard_arrow_down
keyboard_arrow_down
Select Your Vehicle
Choose a Year for your vehicle
Shop By Brand
The following brands are available based on your search
Part Name
Year
Make
Model
Brand
Engine
Submodel
Body
Transmission
Grade Type
Maximum Pressure
Airflow Rate
Amperage Rating
Filter
Part Name
Year
Make
Model
Brand
Engine
Submodel
Body
Transmission
Grade Type
Maximum Pressure
Airflow Rate
Amperage Rating
Air Suspension Compressor
Showing 1 – 10 products of 197 products

Cardone
Reman. Suspension Air Compressor - 2002 Chevrolet Trailblazer EXT Air Suspension Compressor Cardone
Reman. Suspension Air Compressor
Remanufactured Suspension Air Compressor
Product Attributes:
Features and Benefits:

Air Dryers Are Included At No Extra Cost For Hassle-free Installation.

Cardone Air Suspension Products Are Guaranteed To Fit And Function Like The Original - At A Fraction Of The Typical Market Price.

Extensive Performance Testing, Including Inflation Time, Electrical Current And Solenoid Operation Is Done On Every Unit To Ensure Consistent, Reliable Performance.

Harnesses And Connectors Supplied, Where Applicable, For Plug And Play Installation.

Supplied With Air Filter And Air Inlet Hoses, Where Applicable.
| Fitment: Vehicle | Wheel FeedBase |
| --- | --- |
| 2002 - Chevrolet Trailblazer EXT | 129.0 |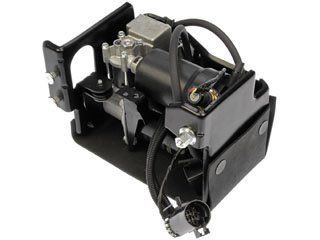 Dorman
2003 Cadillac Escalade EXT Air Suspension Compressor Dorman
; Round Connector Standard Replacement
Product Attributes:
Air Spring System Type:

Electrical System

Amperage Rating:

10

Color/Finish:

Black

Maximum Pressure:

165

Package Contents:

1 Suspension Compressor Assembly

Voltage:

12v
Fitment: Vehicle
2003 - Cadillac Escalade EXT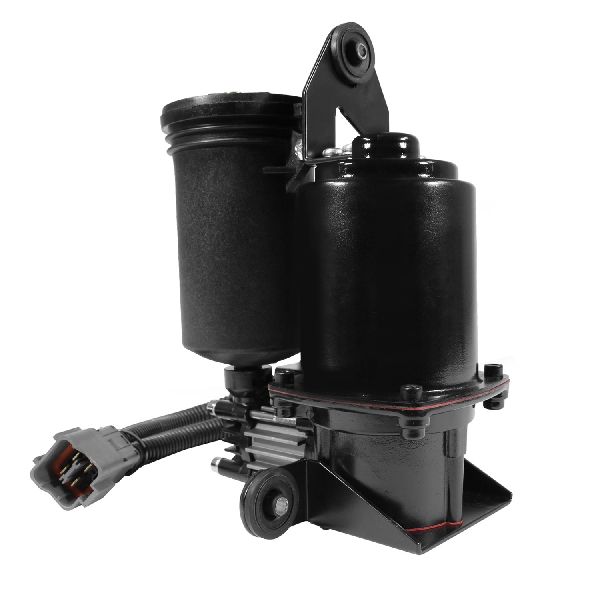 Unity
2005 Nissan Armada Air Suspension Compressor Unity
Suspension Air Compressor
; NEW W/DRYER
| Fitment: Vehicle | Rear Spring | Submodel | BrakeABS | Body | Drive Type | Fuel Type | Front Brake | Rear Brake | Front Spring |
| --- | --- | --- | --- | --- | --- | --- | --- | --- | --- |
| 2005 - Nissan Armada | Leaf | SE | 4-Wheel ABS | Sport Utility | AWD | GAS | Disc | Disc | Coil |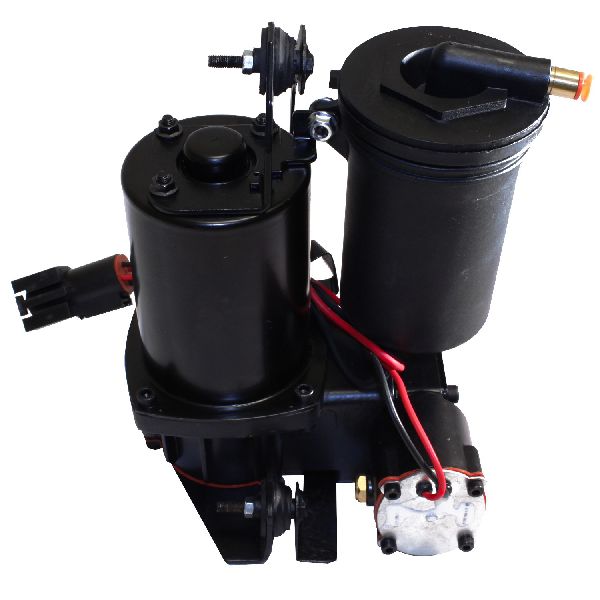 Westar
1999 Ford Crown Victoria Air Suspension Compressor Westar
SUSPENSION AIR COMPRESSOR
; COMPRESSOR - DRYER
Product Attributes:
PRODUCT BULLET 1:

Designed To Meet Or Exceed Oem Specifications On Quality, Fit, And Function

PRODUCT BULLET 2:

All Product Are New, We Do Not Sell Re-manufactured Units

PRODUCT BULLET 3:

Designed To Be A Significant Cost Savings Over The Oem Parts/components
Fitment: Vehicle
1999 - Ford Crown Victoria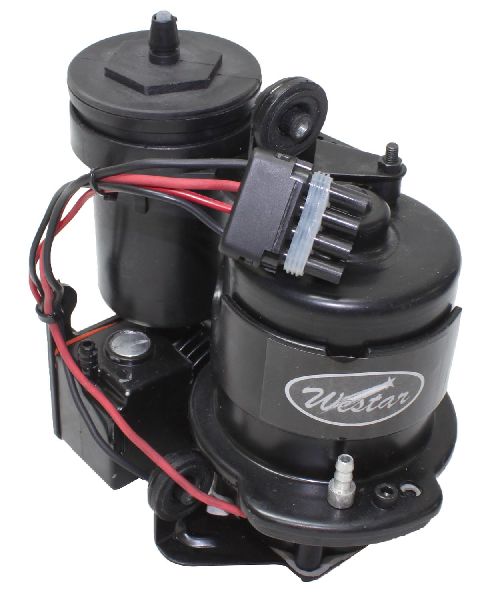 Westar
1992 Oldsmobile 98 Air Suspension Compressor Westar
SUSPENSION AIR COMPRESSOR
; COMPRESSOR - DRYER
Product Attributes:
PRODUCT BULLET 1:

Designed To Meet Or Exceed Oem Specifications On Quality, Fit, And Function

PRODUCT BULLET 2:

All Product Are New, We Do Not Sell Re-manufactured Units

PRODUCT BULLET 3:

Designed To Be A Significant Cost Savings Over The Oem Parts/components
Fitment: Vehicle
1992 - Oldsmobile 98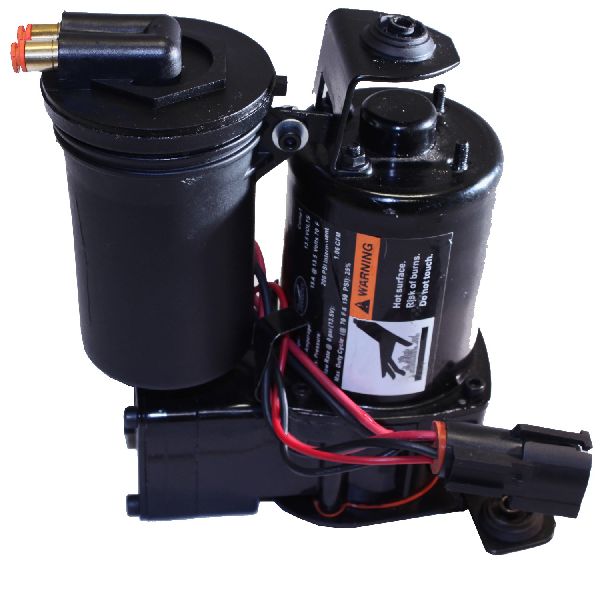 Westar
2002 Lincoln Continental Air Suspension Compressor Westar
SUSPENSION AIR COMPRESSOR
; COMPRESSOR - DRYER
Product Attributes:
PRODUCT BULLET 1:

Designed To Meet Or Exceed Oem Specifications On Quality, Fit, And Function

PRODUCT BULLET 2:

All Product Are New, We Do Not Sell Re-manufactured Units

PRODUCT BULLET 3:

Designed To Be A Significant Cost Savings Over The Oem Parts/components
Fitment: Vehicle
2002 - Lincoln Continental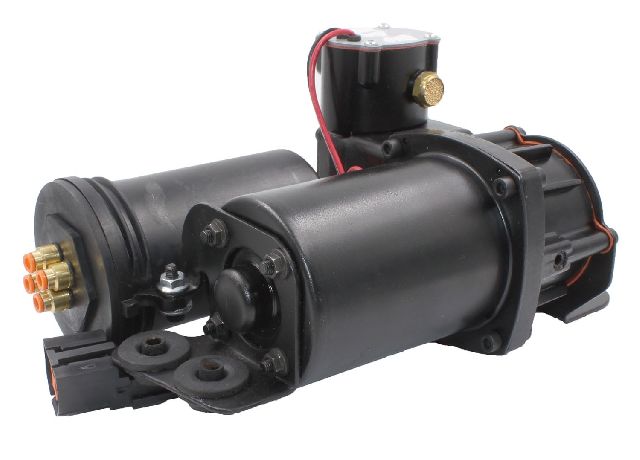 Westar
1994 Lincoln Mark VIII Air Suspension Compressor Westar
SUSPENSION AIR COMPRESSOR
Product Attributes:
PRODUCT BULLET 1:

Designed To Meet Or Exceed Oem Specifications On Quality, Fit, And Function

PRODUCT BULLET 2:

All Product Are New, We Do Not Sell Re-manufactured Units

PRODUCT BULLET 3:

Designed To Be A Significant Cost Savings Over The Oem Parts/components
Fitment: Vehicle
1994 - Lincoln Mark VIII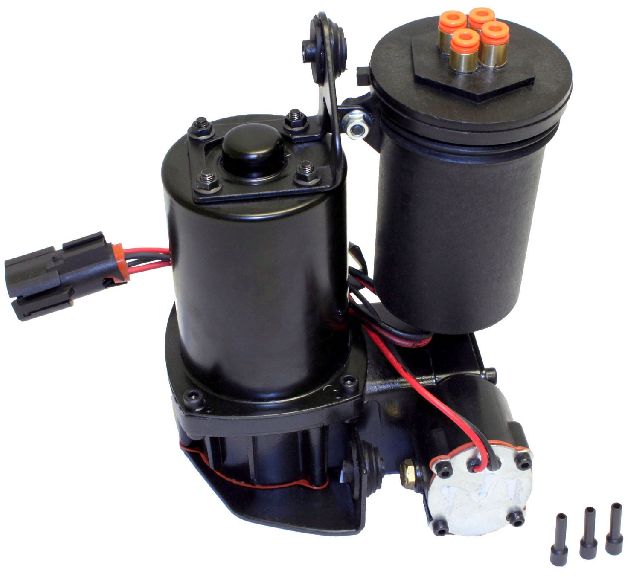 Westar
2001 Lincoln Navigator Air Suspension Compressor Westar
SUSPENSION AIR COMPRESSOR
; COMPRESSOR - DRYER 4WD
Product Attributes:
PRODUCT BULLET 1:

Designed To Meet Or Exceed Oem Specifications On Quality, Fit, And Function

PRODUCT BULLET 2:

All Product Are New, We Do Not Sell Re-manufactured Units

PRODUCT BULLET 3:

Designed To Be A Significant Cost Savings Over The Oem Parts/components
| Fitment: Vehicle | Drive Type |
| --- | --- |
| 2001 - Lincoln Navigator | 4WD |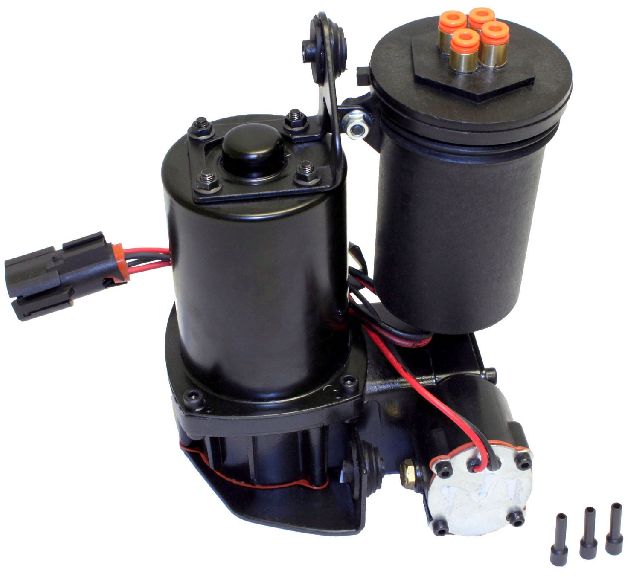 Westar
1997 Ford Expedition Air Suspension Compressor Westar
SUSPENSION AIR COMPRESSOR
; COMPRESSOR - DRYER
Product Attributes:
PRODUCT BULLET 1:

Designed To Meet Or Exceed Oem Specifications On Quality, Fit, And Function

PRODUCT BULLET 2:

All Product Are New, We Do Not Sell Re-manufactured Units

PRODUCT BULLET 3:

Designed To Be A Significant Cost Savings Over The Oem Parts/components
| Fitment: Vehicle | Transmission | Drive Type |
| --- | --- | --- |
| 1997 - Ford Expedition | Automatic | RWD |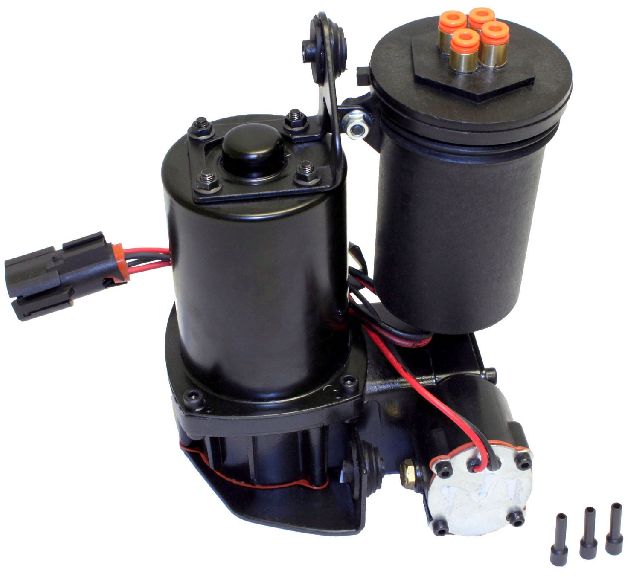 Westar
2003 Lincoln Blackwood Air Suspension Compressor Westar
SUSPENSION AIR COMPRESSOR
Product Attributes:
PRODUCT BULLET 1:

Designed To Meet Or Exceed Oem Specifications On Quality, Fit, And Function

PRODUCT BULLET 2:

All Product Are New, We Do Not Sell Re-manufactured Units

PRODUCT BULLET 3:

Designed To Be A Significant Cost Savings Over The Oem Parts/components
Fitment: Vehicle
2003 - Lincoln Blackwood
Showing 1 – 10 products of 197 products